Madeline Kearns has more than thirty years experience of not only helping to match Buyers with homes, but also in successfully marketing properties on behalf of Sellers. Madeline Kearns began her real estate career in Greenwich,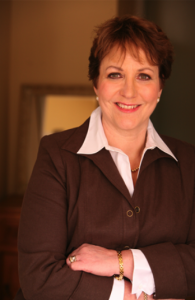 Connecticut.  She lived in Connecticut for many years, but in 2007, after repeated vacations to Southwest Florida, she and her husband resolved to locate to Naples.  In addition to enjoying the tropical climate, extraordinary beaches, and State Parks, Madeline and her husband also appreciate the ability to participate in poker runs and area tours with an active community of motorcycle enthusiasts.  To be sure, among the Southwest Florida roadways on a sunny day, amidst the local Harley Davidson devotees, you'll find doctors, judges and other business professionals just like Madeline Kearns.  Beyond informing you on the best places to reside, she can tell you the best places to ride! Madeline also has a green thumb and since moving to Naples, she's discovered a new dimension of flower gardening with lush tropical plants, and that includes orchids. In fact, if you like orchids, our region is distinguished as the wild orchid capital of the world. When not tending to duties at work, Madeline also enjoys spending time at The Naples Botanical Gardens, Naples Zoo, or Artis-Naples, The Center of the Arts. For Madeline and her husband,  Naples is regarded as luxurious, rejuvenating, and affordable.  Madeline Kearns strives to ensure your experience with the community is equally precious She considers it as an honor and privilege to connect you with the properties that best meet with your expectations and needs of your lifestyle.
For both buyers and sellers, Madeline is dedicated to detail. She offers superior service with a unceasing commitment to integrity and professionalism. She strive to be efficient and focused so that the buying and selling process remains a pleasurable experience for all involved. As Madeline says, "Your satisfaction is my reward." .
Madeline specializes in the communities of Naples, Marco Island, Ave Maria, Bonita Springs, and Estero. She also maintains excellent referral associates in other areas of Florida and the United States.
AREAS OF EXPERTISE:
Representation of Buyers, Sellers, Annual and Seasonal Rentals
EDUCATION AND TRAINING:
University of CT, B.A. Liberal Arts and Sciences
PROFESSIONAL MEMBERSHIPS:
Naples Board of Realtors NABOR,  SWFL MLS, Florida Association of Realtors FAR, National Association of Realtors
NAR  COMMUNITY INVOLVEMENT:
Parishioner of St John the Evangelist R. C. Church in Naples Florida, Naples Women's Club (member), Naples Paradise HOG Chapter Board Member,
FORMER AFFILIATIONS:
Executive Director of The Banksville Community House, Inc., Greenwich Boy Scout Troop Advancement Leader and Treasurer, Former President of St. Timothy Guild of St. Michael the Archangel Parish in Greenwich CT.
To connect with Madeline Kearns, simply submit the contact form below: